I had a fun night partying at Hennessy Artistry 2013 last Saturday all thanks to
Manoah Consulting
! It was my first HA and I was really excited to join the party. This Global Art of Mixing year end party was held at Mines International Event Convention Center, MIECC
♥
I am so glad because MIECC is just 10 minutes away from my place!
OOTN ♥ Charmayne, Me & Angeline.
My pretty Gold & Black bodycon is from Pink N Proper.
After registering and getting our armbands, we visited the Hennessy Art of Mixing Zone. There was a My Hennessy Moment Fotobox, as well as the trailblazers of all H-Artistry parties - the Hennessy V.S.O.P signature long drinks:
Hennessy Apple, Hennessy Berry, Hennessy Ginger and Hennessy Soda.
Hennessy's pretty helpers :)
I reach a little late because the traffic jam outside mines was so horrible! I quickly skipped through the mixing zone and went in to the main area! Thank god I came before the performance of our local DJs - LAPSAP!
♥
Main Area was crowded but people can still move around freely!
We were in Zone O which was quite near to the stage :)
Sexy girls dancing on stage between performances!
Two gorgeous hosts of the night- Julia Woon & Zher Peen !
NS Yoon G, Neon Hitch, Jochen Miller, and Dmitry Ko also rocked the house that night! They were amazing on stage while me and my friends sipped on our drinks and socializing :)
The guys went crazy when it was time for NS Yoon G to perform, she is so cute and sexy!
There were so many people screaming for her :)
Neon Hitch performed one of the latest songs, "Ass Back Home" and sang with NS Yoon-G.
DJ Jochen Miller in the house rocking some of his tracks.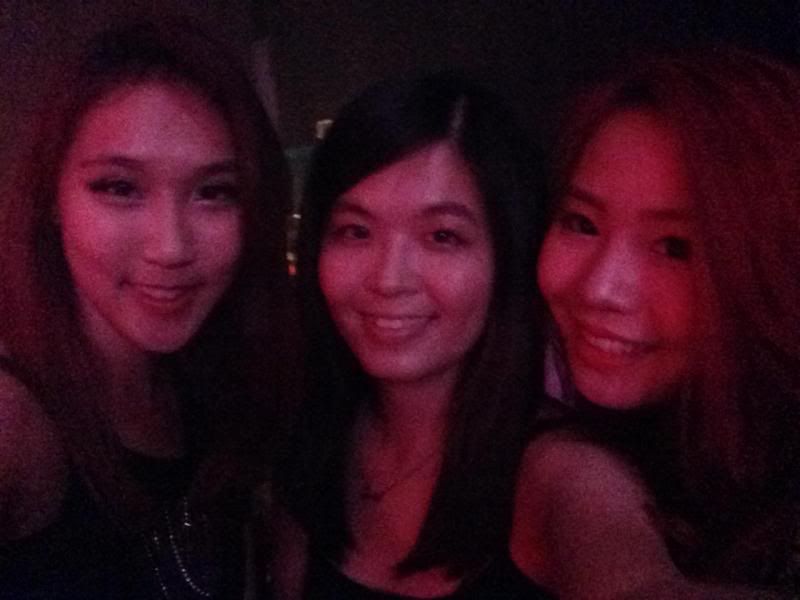 Charmayne, JaniceYeap & Me :) I have a big head!
Picture credit: Janice Yeap
Bumped into them outside again, it's so easy to spot them with their outstanding hair colour :D
We didn't miss the chance to attack the fotobox :D
Ms Janice again before she goes back home :)
My date of the night, Ms Charmayne ♥
The group from Manoah :)
Thank you
Manoah
for the exclusive invites to this super-clubbing event
♥
I had a great time partying, drinking and meeting new people in this event.
Don't drink and drive!
Hennessy prepared taxi counters so you can have a worry free night :)
For more information, log on to
www.h-artistry.com.my
or
Hennessy Malaysia Facebook page
.
* Pictures that are not watermarked by me are from Hennessy Malaysia :)
With love,
· Carolyn ♥ ·
Instagram | Facebook | Twitter